We do end up with more of some items than we have space for. Other times just have useful things which we hate to see going to waste in landfill. Often this is put outside with nominal prices hopeing that it gets reused.
Leigh Dovetail Jig, 24" Capacity £330 Now SOLD
Leigh dovetail jig D-1258R-24 for use with any brand of electric router. Quick accurate routing of both dovetail and comb joint which can have adjustable spacing. In very good condition, but again we are tight on space to hold it so pricing below normal market value.
Mitre-Trimmer £125 Now SOLD
Older adjustable sliding mitre cutter by Lion in the USA in excellent condition. Has adjustable stops for 90 and 45 degree angles, but will lock at other angles. Taking multiple light cuts give a smooth cut face. Yes its sharp and can be resharpened. Maximum height that can be cut looks about 3 3/4 inches.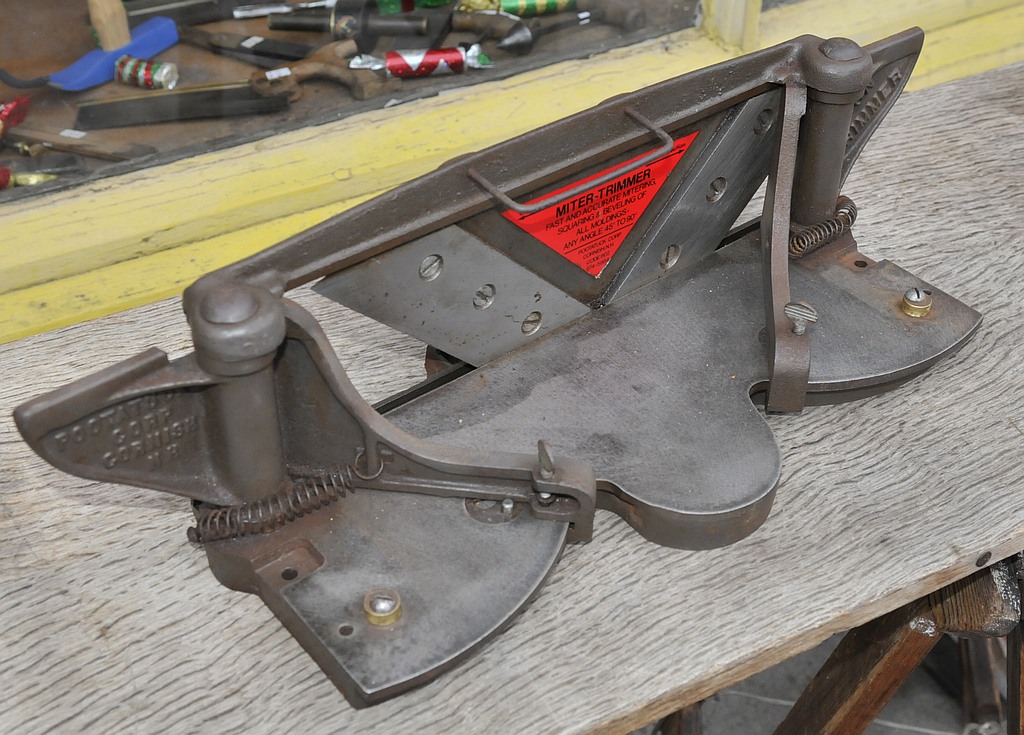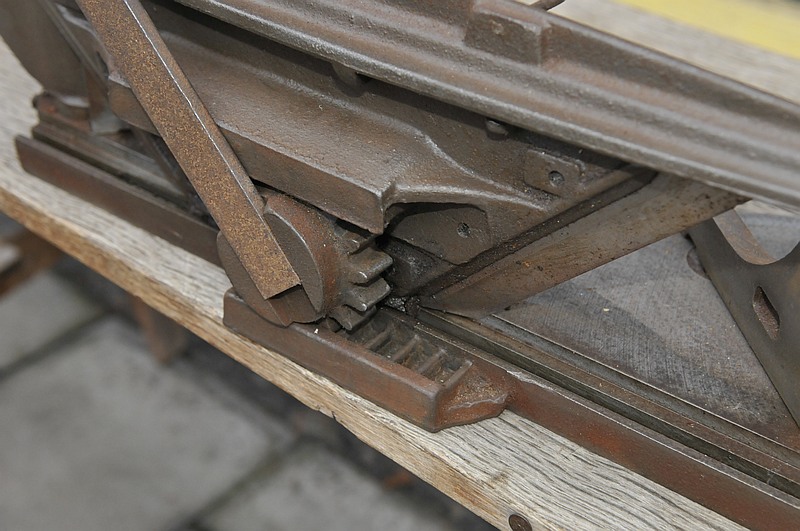 Table saw, 10 inch, 155mm 1600watt by Performance SOLD
OK, its not a professional saw but doesn't seem bad. Table bed seems solid and rigid not like the thin presses steel ones. Should be a reasonable saw for home or small workshop. Has rise and fall blade and tilting blade. Cast aluminium bed. Its missing its mitre cutting guide, but has a couple of extra TCT saw blades with it.
Cheap as we simply don't have space for it. It's heavy, but one person can lift it.
At the moment we have an odd mix of excess stock items, items we just don't have space for so putting outside depending on weather with idea prices will be low.
Spanners, socket, some screwdrivers, pliers and well things just as they harphazardly arrive.