Bristol Design tool shop
14 Perry Rd
Bristol BS1 5BG
England
+44 (0)117 929 1740
Woodworking Tools used and vintage plus many others
14 Perry Rd, Bristol BS1 5BG, England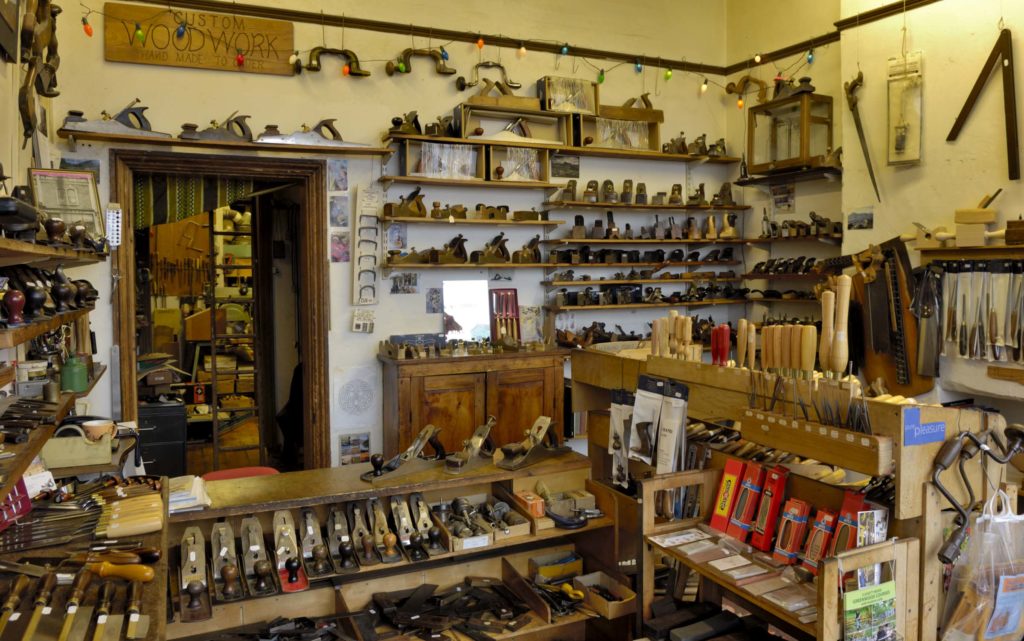 As a small business we have a problem looming.
Bristol City Council are installing segregated cycle lanes and footpath widening on both sides of the road in front. Doing this using Covid-19 and social distancing as an excuse with no consultation. This causes the loss of much needed parking, but it also stops the ability for anyone to load or unload in front and stops any disabled stopping. Some of our customers are disabled and can't walk terribly far others may just be collecting rather heavy items so parking at some distance if difficult.
The greatest problem will be the loss of loading / unloading. We have individuals bringing in tools to sell, some can't walk far, sometimes its a lot of heavy tools. We have deliveries such as the order from Stubai in Austria or our Sheffield custom made items. These are heavy shipments delivered by lorry. The council comment is delivery can stop at the multistory carpark, or up St Michael's Hill or down on Colston St which often just won't work for us as some distance away.
We've been here nearly 40 years and hope that these road changes don't tip us over the edge of survival. Initially the counsel say this is temporary, but want to make it permanent. Similar policies are bring brought in in many cities and locations. I suspect destruction of some specialist small businesses needing specific conditions for customers will result while helping others which only cater to local customers. I hope the council policy doesn't destroy us.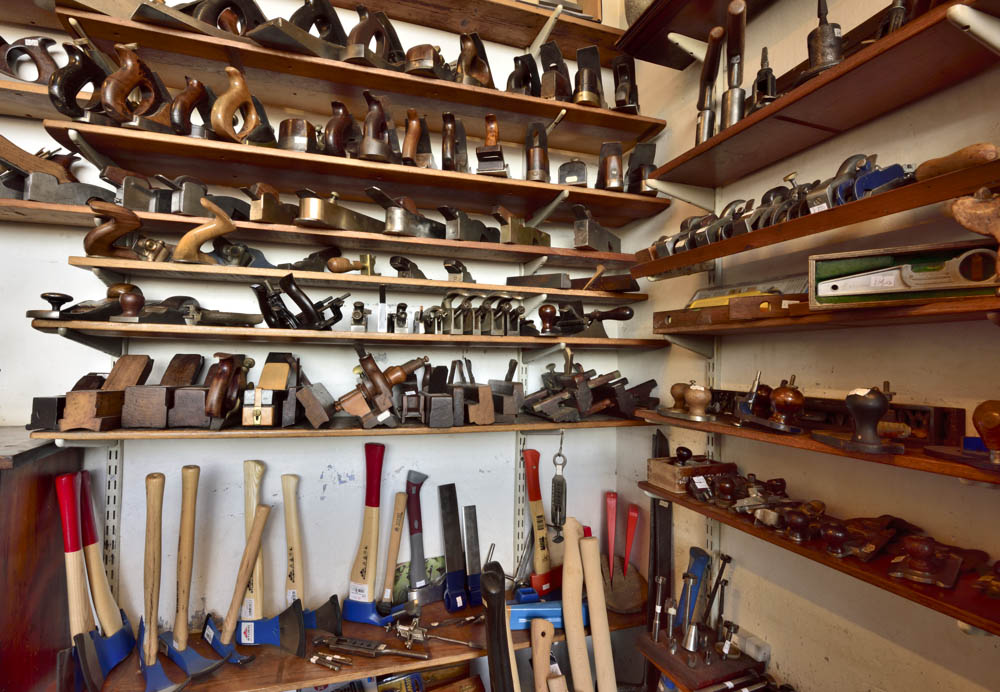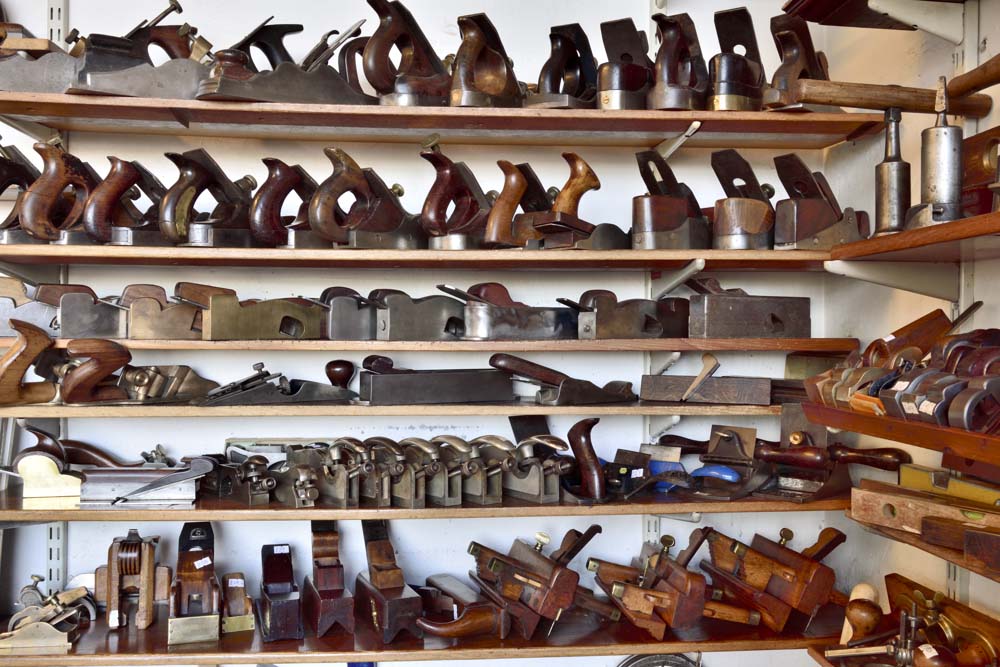 We are a rather uncommon type of tool shop, one specializing in older hand tools and specially woodworking ones though all other types can be found here..
We have the standard Stanley, Record planes, but also Norris, Spiers, Matheson, Preston, etc. Plough, rebate, bullnose, mitre jointer's to block planes all here.
Green woodworking tools like froes, side axes, adze, spoon knives. Sharpening stones, chisels, squares and more.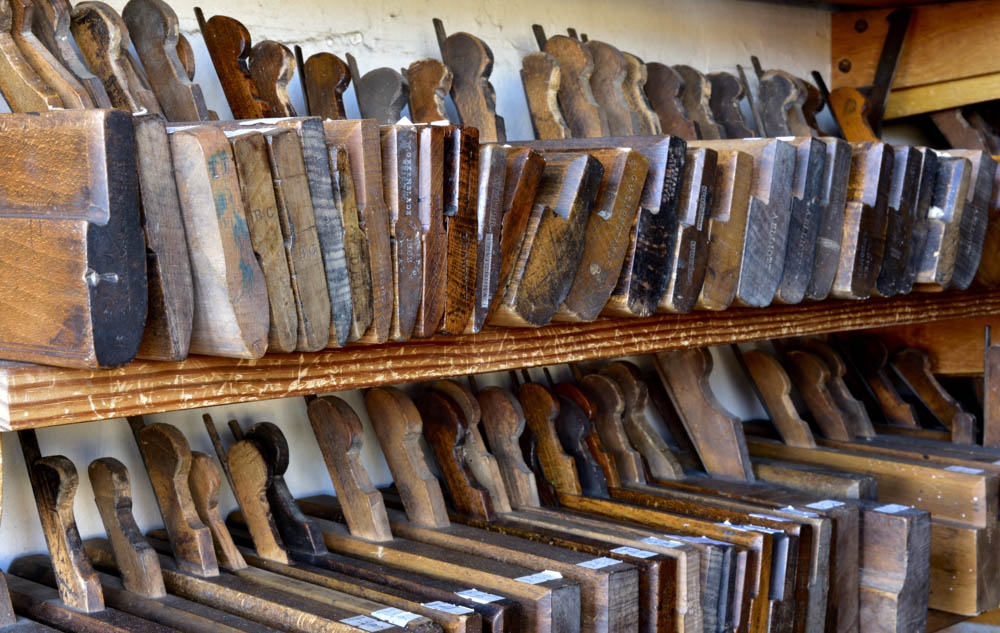 Many of our tools are hard to find elsewhere, the older tools that have a quality now hard to find in new ones made down to a price, the one no longer in production. We add to this with new tools we make or commission for less usual tasks in woodworking or where the very highest quality is needed.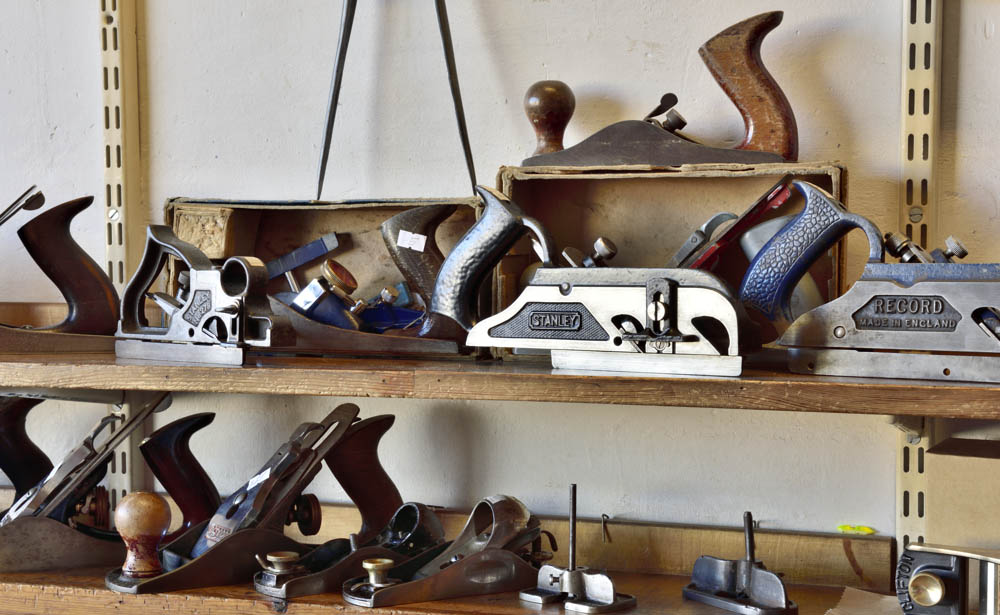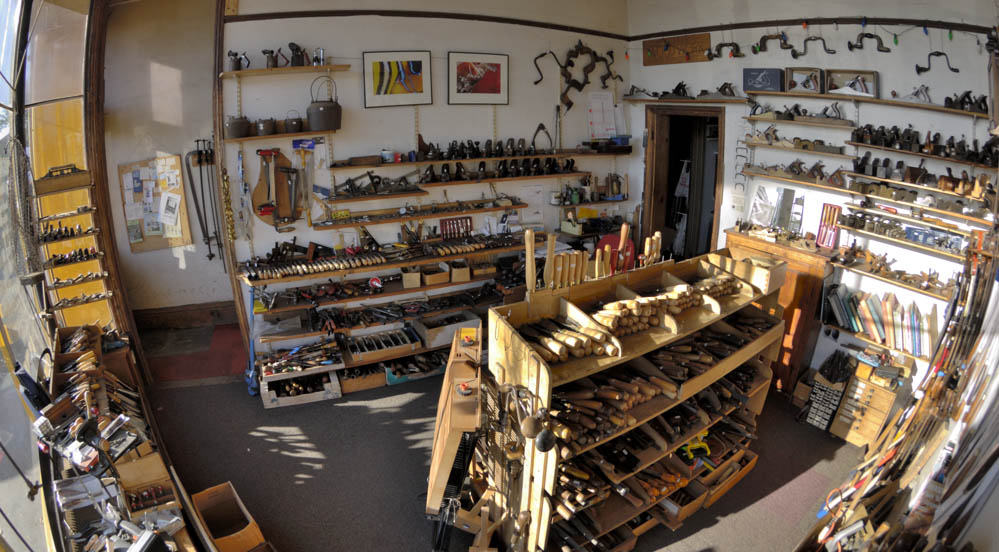 We also have a very wide range of more common second hand tools.
Yes we buy tools (and accept donations). Our customers are buying tools to use on the whole so we like tools in good condition. Age isn't necessarily a big thing (in tools or people) so grandfathers rusty, broken plane from 1930's isn't a valuable antique but it might still be of use to someone. If you want to bring them to the shop give us a call first so Charles is here. We can travel to collect tools as well, again give a call and a date and time can be arranged.
Normally Open Mon – Sat 9:30 – 5:30 Closed Sun
We have start opening with normal shop days Mon – Sat.
Due to current coronavirus we were closed for some time, now taking tentative steps and have reopened.
Will probably have a one person in one out system and Please wear a face covering if at all possible. Since many like to take some time browsing we may ask people who do want to take some time to simply swap places with anyone outside waiting to give everyone a chance.
Even in normal times we do have periods with no customers in, so should be able to visit and browse.
Maybe best to phone first if you are travelling any distance.
Now the legal stuff:
The small print
Website and photographs are copyright and not to be reused without written permission. Cookies, an essential food item but not to be consumed in excess. At the moment here only used occasionally and still only as a food item. May sometime start selling items on the site and having all the sign in types of things but not there yet.
We have put on Google analytics to see if anyone actually visits and this does put down cookies but if you turn them off no problem.
Copyright © [hfe_current_year] Bristol Design | C. Stirling